Four Seasons is one of the world's most successful hotel companies for a reason. Guests who choose to stay at the renowned accommodations get to experience outstanding dining, spa, and entertainment options and, of course, impeccable service the brand is so known for.
However, what sets Four Seasons hotels apart from others is their incredible architecture and design. The team behind the properties has thought about every single detail.
But don't just take our word for it – try yourself, and you will quickly fall in love with the philosophy of the company. With our help, discover some of the most amazing Four Seasons accommodations and gain inspiration for your next travel adventures.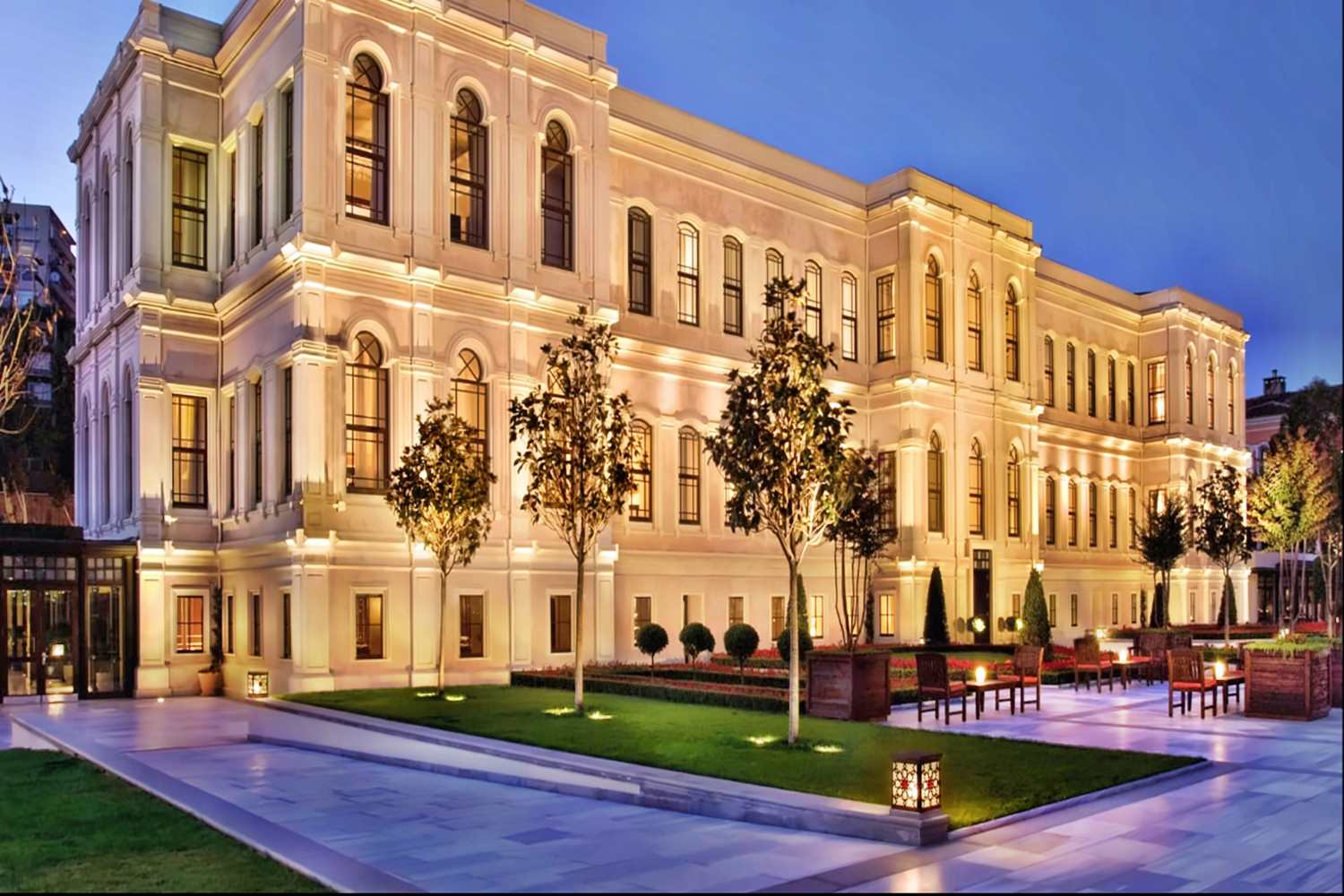 Four Seasons Istanbul
One of the most vibrant cities in Europe is a timeless favorite for many travelers. Thanks to its rich history, you will find numerous architectural wonders, fascinating museums, and sites all around Istanbul.
After all – the city once was the main point of ancient empires. Quite some time has passed, but its charm hasn't changed one bit. To experience the magic of Istanbul, book a stay at Four Seasons Bosphorus and have a taste of its glory.
Experience traditional Ottoman architecture
The hotel is nestled in Bosphorus, which is considered one of the best neighborhoods in Instanbul. What is more, the accommodation is set in a building that was once a palace. After being transformed into a luxurious hotel, it has become a loved holiday stay.
As you enter the territory, you will be greeted by an impressive circular drive and tiered gardens featuring breathtaking fountains and waterfalls.
A highlight of the accommodation is its vast waterfront terrace. There you will also find a swimming pool and sun loungers to relax after a long day of fun.
Another convenient addition to the hotel is its private boat dock, which is linked to Four Seasons Istanbul in Sultanahmet. The premises has 145 guests rooms and 25 suites in total.
All of them feature elements of traditional Ottoman architecture, while the furnishings have a modern, contemporary feel. Don't miss the pillared underground swimming hall. As soon as you step into the magical spa area, you will be blown away by its beauty.
Of course, while visiting Turkey, make sure to try the hammam – it is as good as it gets.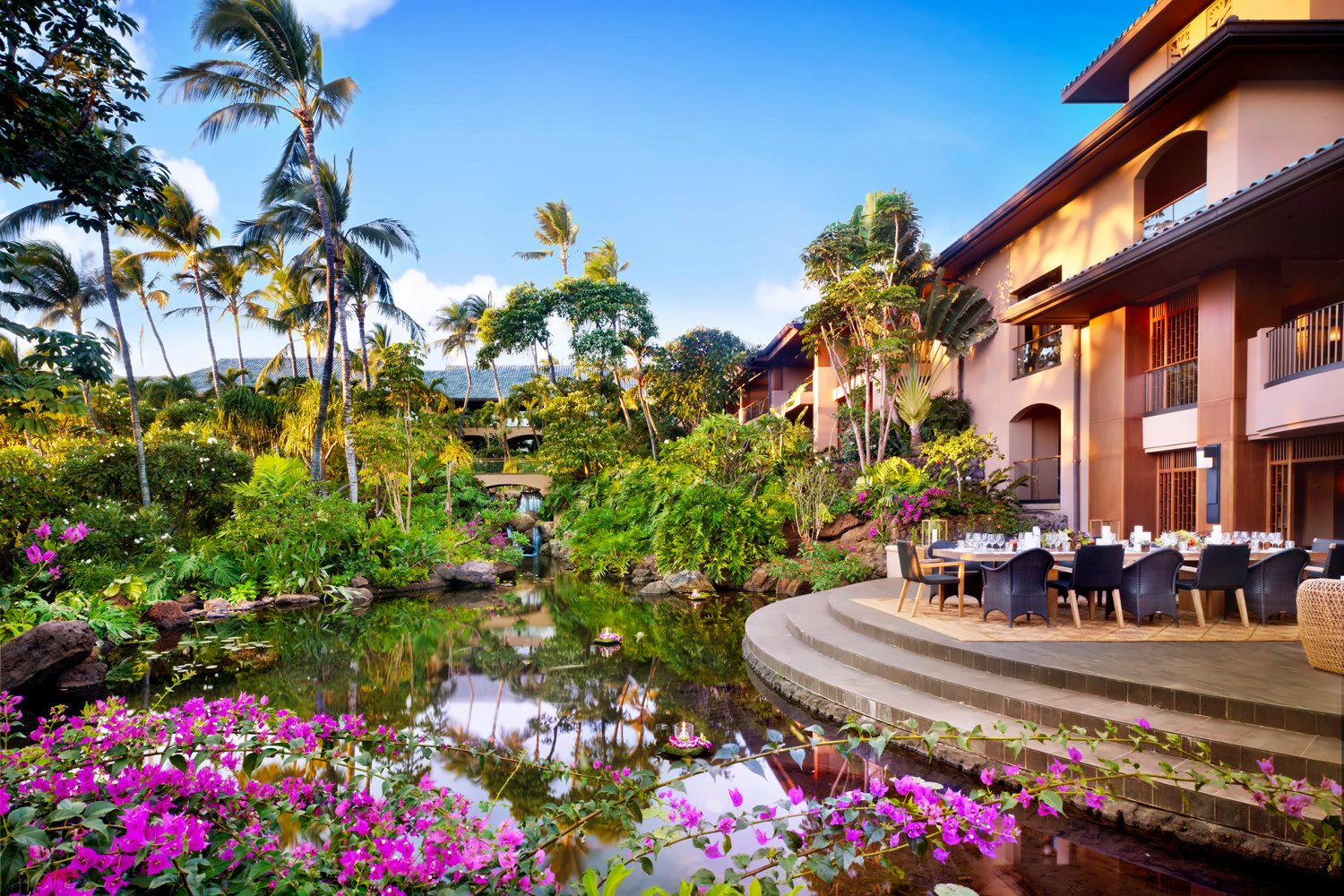 Four Seasons Lanai
February is a challenging month for many. If you are located in the part of the world that experiences winter, this time of the year, it becomes more difficult to cope with the cold weather and snowstorms.
Those who wish to escape winter won't find a better place to do it than Hawaii. Although Lanai is set just nine miles from Maui, it is the smallest of Hawaiian islands. Therefore, visitors may enjoy unspoiled beauty and avoid annoying crowds.
By choosing to stay at Four Seasons Lanai, you get a guarantee of an incredible vacation.
Have a morning stroll through the botanical gardens
The ultraluxe resort reopened its doors in 2016. After undergoing a huge transformation, the hotel now sets a new high of excellent design and great service.
As you may expect, Four Seasons Lanai boasts spectacular views of the Hulopo'e Beach and the surrounding protected marine preserve. The interior and furnishings of the resort are largely inspired by Hawaii.
In the 217 guests rooms and suites, you will be greeted with hand-woven rugs, walls of teak, and artisan-created Nepalese lokta paper.
Of course, the outdoor areas are jaw-dropping too. Have your morning walk in the botanical gardens, forget about your worries in the two lagoon-style pools and take a gorgeous photo in front of the cascading waterfalls, which are the perfect backdrop.
Within the premises, you will find a full-service spa and two superb restaurants. One of them is NOBU – a favorite for many foodies and a-listers. Those who love a more active holiday can spend a day enjoying two golf courses.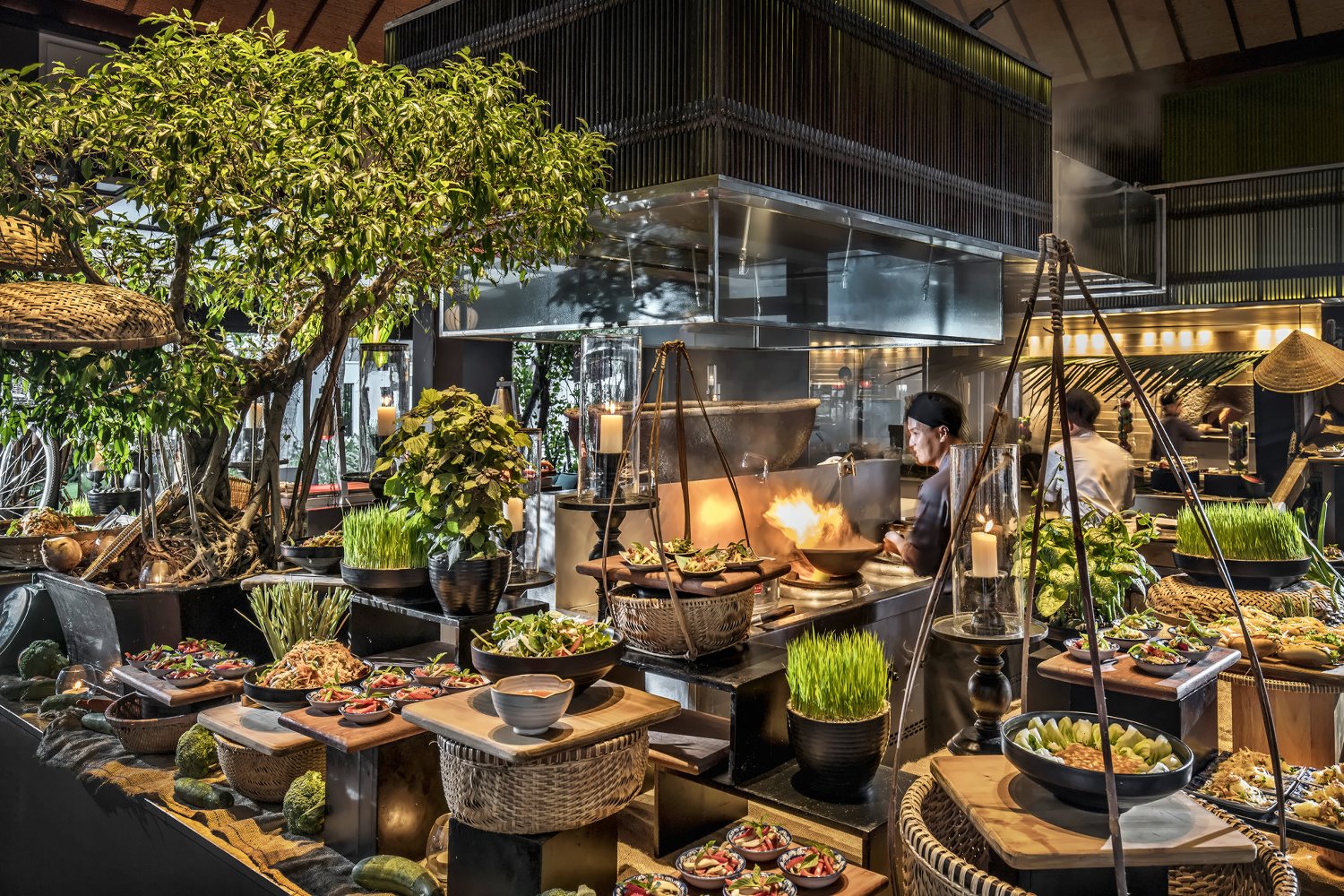 Four Seasons Resort The Nam Hai
There is something magical about Vietnam. Home to some of the world's most awe-inspiring subterranean landscapes, it is a country that will surprise you with its diverse culture and fascinating history. The nation of rivers offers care-free vacations for every type of traveler.
Whether you prefer to seek adventures or love to stay by the beach, you won't be disappointed. Of course, Four Seasons has incredible accommodation also in Vietnam, which has become a destination itself for luxury admirers.
Enjoy three swimming pools and many watersports
Four Seasons Resort The Nam Hai combines everything Vietnam is adored for. Nestled on a beach that has been selected as one of the best in the world, the hotel's villas are inspired by the country's long and fascinating history.
The architecture and interior of The Nam Hai are based on the philosophy of feng shui. Some luxury hotel chains offer the same experiences and style, regardless of their location. Four Seasons The Nam Hai, however, allows its guests to enjoy the authentic beauty and traditions of Vietnam.
The hotel's private retreats include diaphanous silk and Vietnamese lacquer, both important elements of Vietnamese culture.
An incredible part of Four Seasons Nam Hai is its pool area. The central location of the accommodation goes around three tiers of infinity swimming pools. Therefore the view is truly spectacular. There is no surprise it has gained the attention of respectable media.
If laying by the pool is not your style, you can always have fun doing many different water sports like wakeboards, jet skis, and X-Jetpacks.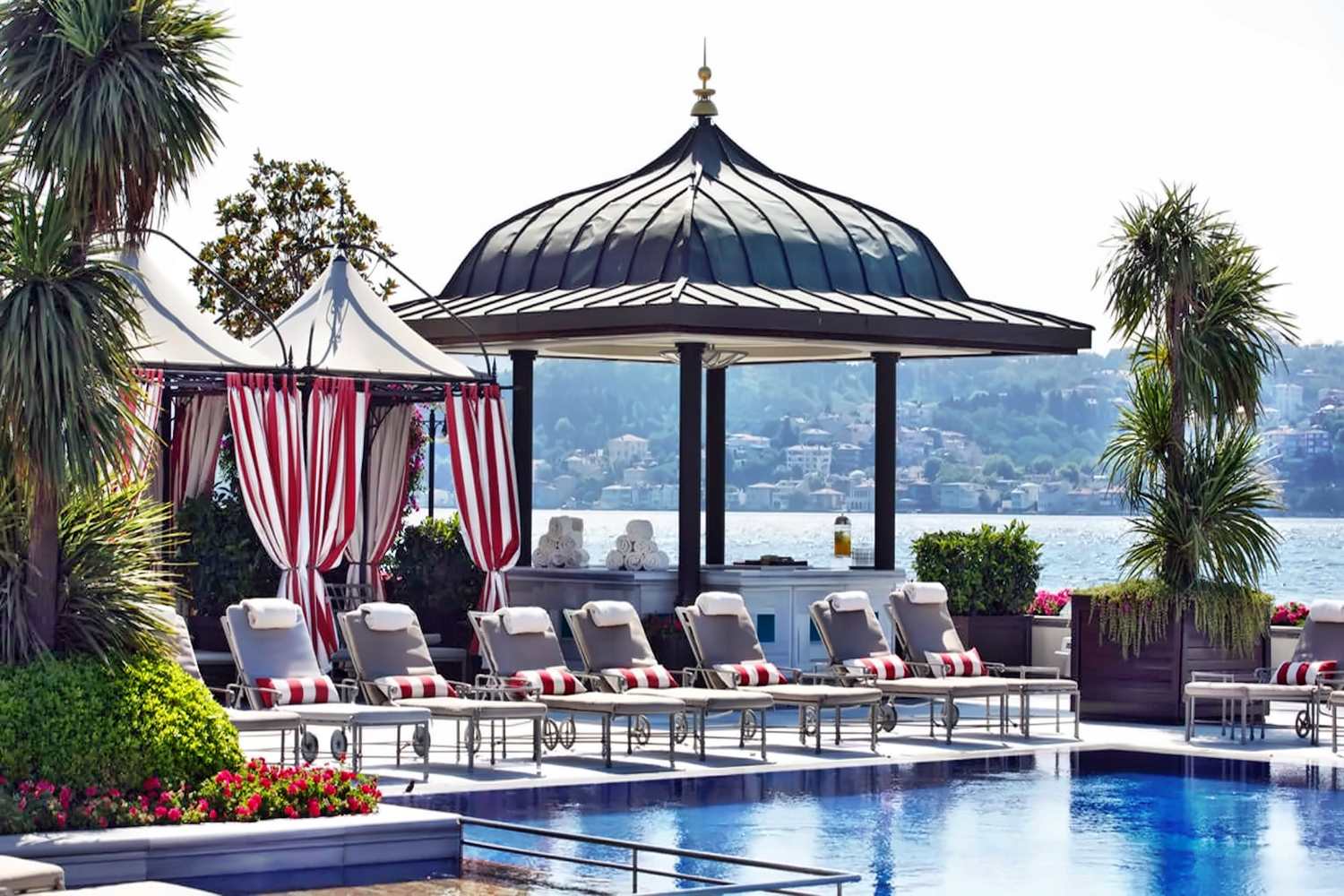 Four Seasons will never disappoint
Regardless of whether you decide to vacation in Vietnam, Turkey, or Hawaii, you will make fantastic memories by staying at the renowned Four Season's hotels. The luxury hotel chain goes above and beyond to meet the expectations of their guests, and they never disappoint.
When looking for the best service and hospitality, Four Seasons is a brand to go to. Here are other accommodation's you shouldn't miss:
Look through our selection of Four Season's best hotels and resorts. Then, book your stay through PrivateUpgrades and experience a new level of luxury.